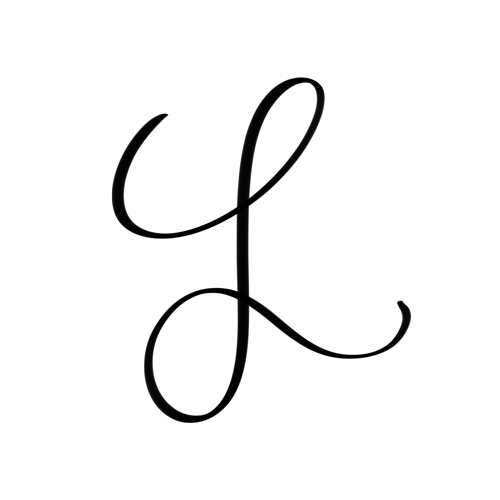 Archie James
+44 7476523334
Effective Date: November, 2021
This web page represents a legal document and is the Terms and Conditions (Agreement) for our website, www.letteringleague.com (Website). By using our Website, you agree to fully comply with and be bound by the following Agreement each time you use our Website.
Definitions
The terms "us", "we", and "our" refer to Lettering League, the owner of this Website. A "Visitor" is someone who merely browses our Website. A "Member" is someone who has registered with our Website to use our Services. The term "User" is a collective identifier that refers to either a Visitor or a Member. The term "Product" refers to any products we sell or give away.
All text, information, graphics, design, and data offered through our Website or Services, whether produced by our Members or by us, are collectively known as our "Content". We distinguish content posted by our Members as "Member Content".
Acceptance of Agreement
This Agreement is between you and Lettering League.
THIS AGREEMENT CONTAINS WARRANTY DISCLAIMERS AND OTHER PROVISIONS THAT LIMIT OUR LIABILITY TO YOU. PLEASE READ THESE TERMS AND CONDITIONS CAREFULLY AND IN THEIR ENTIRETY, AS USING, ACCESSING, AND/OR BROWSING OUR WEBSITE CONSTITUTES ACCEPTANCE OF THESE TERMS AND CONDITIONS. IF YOU DO NOT AGREE TO BE BOUND TO EACH AND EVERY TERM AND CONDITION SET FORTH HEREIN, PLEASE EXIT OUR WEBSITE IMMEDIATELY AND DO NOT USE, ACCESS, AND/OR BROWSE IT FURTHER.
Except as otherwise noted, this Agreement constitutes the entire and only Agreement between you and Lettering League and supersedes all other Agreements, representations, warranties, and understandings with respect to our Website, Services, and the subject matter contained herein. However, for you to use our Website and/or Services, you may also be required to agree to additional terms and conditions. Those additional terms and conditions will be incorporated into this Agreement unless otherwise stated.
Privacy Notice
Our Privacy Notice is considered part of this Agreement and is available on this website. You must review our Privacy Notice by clicking on this link. If you do not accept and agree to be bound by all the terms of this Agreement, including the letteringleague.com Privacy Notice, do not use this Website or our Services.
Arbitration
Any legal controversy or claim arising from or relating to this Agreement and/or our Service, excluding legal action taken by us to collect or recover damages for – or obtain any injunction relating to – website operations, intellectual property, and our Service, will be settled solely by binding arbitration in accordance with the commercial arbitration rules of the American Arbitration Association. Any such controversy or claim will be arbitrated on an individual basis, and will not be consolidated in any arbitration with any claim or controversy of any other party.
The arbitration will be conducted in Wallingford, PA, and judgment on the arbitration award may be entered into any court having jurisdiction thereof. You or we may seek any interim or preliminary relief from a court of competent jurisdiction in Wallingford, PA necessary to protect our or your rights or property pending the completion of arbitration. Each party will bear half the arbitration fees and costs.
Choice of Law and Jurisdiction
This Agreement will be treated as if it were executed and performed in Wallingford, PA and will be governed by and construed in accordance with the laws of the state of Pennsylvaniawithout regard to conflict of law provisions. In addition, you agree to submit to the personal jurisdiction and venue of such courts. Any cause of action by you with respect to our Website or Service must be instituted within one (1) year after the cause of action arose or be forever waived and barred.
Limited License
Lettering League grants you a nonexclusive, nontransferable, revocable license to access and use our Website and Services strictly in accordance with this Agreement. Your use of our Website and Services is solely for internal, personal, noncommercial purposes unless otherwise provided for in this Agreement. No printout or electronic version of any part of our Website or Services may be used by you in any litigation or arbitration matter whatsoever under any circumstances.
Legal Compliance
You agree to comply with all applicable domestic and international laws, statutes, ordinances, and regulations regarding your use of our Website, Content, Services, and any software provided therein.
Our Relationship to You
This Agreement in no way creates any agency, partnership, joint venture, or employee-employer or franchisor-franchisee relationship between you andLettering League.
Our Intellectual Property
Our Website may contain our service marks or trademarks as well as those of our affiliates or other companies in the form of words, graphics, and logos. Your use of our Website or Services does not constitute any right or license for you to use our service marks or trademarks without the prior written permission of Lettering League.
Our Content, as found within our Website and Services, is protected under United States and foreign copyrights. The copying, redistribution, use, or publication by you of any such Content is strictly prohibited. Your use of our Website and Services does not grant you any ownership rights to our Content.
Eligibility and Registration for Membership
To use our Services, you must register with our Website to become a Member. Your Membership is not transferable or assignable and is void where prohibited. Our Website and Services are intended solely for Users who are at least 18 years of age or older. Any registration by, use of, or access to our Website by anyone under that age is unauthorized, unlicensed, and in violation of these Terms and Conditions. By using our Website and/or Services, you represent and warrant that you are 18 years of age or older and agree to abide by all the terms and conditions of this Agreement. Lettering League has sole right and discretion to determine whether to accept a Member, and may reject a Member's registration with or without explanation.
When you complete the registration process, you will receive a password that will allow you to access our Services. You agree to maintain the confidentiality of your password and are fully responsible for all liability and damages resulting from your failure to maintain that confidentiality as well as all activities that occur through the use of your password.
You agree to immediately notify us of any unauthorized use of your password or any other breach of security. You agree that our Website cannot and will not be liable for any loss or damage arising from your failure to comply with password security as discussed herein.
Errors, Corrections, and Changes
We do not represent or otherwise warrant that our Website will be error-free or free from viruses or other harmful components, or that we will correct any errors. We do not represent or otherwise warrant that the information available on or through our Website will be correct, accurate, timely, or otherwise reliable.
Lettering League reserves the right at our sole discretion to change any content, software, and other items used or contained in our Website or Services at any time without notice.
Disclaimer
Our Website publishes content supplied by third parties, Users, Advertisers, Merchants, and Sponsors. Accordingly, Lettering League has no editorial control over such content. Any opinions or other information or content expressed or made available by third parties, including information providers, Users, or any other user of our Website, are those of the respective author(s) and not of Lettering League. Lettering League does not guarantee the accuracy, completeness, merchantability, or fitness for any particular purpose nor the legality of any content provided by any of these parties.
You understand that we do not operate or control the products or services offered by third-party Merchants. These merchants are responsible for all aspects of order processing, fulfillment, billing, and customer service. We are not a party to the transactions entered into between you and Merchants. You agree that use of or purchase from such Merchants is AT YOUR SOLE RISK AND WITHOUT WARRANTIES OF ANY KIND BY US. All rules, legal documents (including privacy policies), and operating procedures of Merchants will apply to you while on any Merchant websites.
You hereby acknowledge that nothing contained in our Website will constitute financial, investment, legal, and/or other professional advice and that no professional relationship of any kind is created between you and Lettering League or our Members. You hereby agree that you will not make any financial, investment, legal, and/or other decision based in whole or in part on anything contained in our Website or Services.
Warranty Disclaimer
Lettering League is not responsible or liable in any manner for any Content posted on our Website or in connection with our Services, whether posted or caused by Members of our Website, or by Lettering League. Although we provide rules for Member conduct and postings, we do not control and are not responsible for what Members post, transmit, or share on our Website or Services, and are not responsible for any offensive, inappropriate, obscene, unlawful, or otherwise objectionable content you may encounter using our Website or Services. Lettering League is not responsible for the online or offline conduct of any User of our Website or Services.
Our Website or Services may be temporarily unavailable from time to time for maintenance or other reasons. Lettering League assumes no responsibility for any error, omission, interruption, deletion, defect, delay in operation or transmission, communications line failure, theft or destruction, unauthorized access to, or alteration of Member communications.
Lettering League is not responsible for any technical malfunction or other problems of any telephone network or service, computer system, server or provider, computer or mobile phone equipment, or software, or for any failure of email on account of technical problems or traffic congestion on the Internet, or for any combination thereof – including injury or damage to Members' or any other person's computer, mobile phone, or other hardware or software – related to or resulting from the use or downloading of materials in connection with our Website or Services, including, without limitation, any software provided through our Website or Services.
Under no circumstances will Lettering League be responsible for any loss or damage, including any loss or damage, personal injury, or death resulting from anyone's use of our Website or Services, or any interactions between Users of our Website or Services, whether online or offline.
Reference to any products, services, processes, or other information by trade name, trademark, manufacturer, supplier, or otherwise does not constitute or imply endorsement, sponsorship, recommendation, or any affiliation with our Website by third parties or by any of the equipment or programming associated with or utilized by our Services.
THE INFORMATION, CONTENT, AND DOCUMENTS FROM OR THROUGH OUR WEBSITE ARE PROVIDED 'AS-IS', 'AS AVAILABLE', WITH 'ALL FAULTS', AND ALL EXPRESS OR IMPLIED WARRANTIES ARE DISCLAIMED (INCLUDING, BUT NOT LIMITED TO, THE DISCLAIMER OF ANY IMPLIED WARRANTIES OF MERCHANTABILITY AND FITNESS FOR A PARTICULAR PURPOSE). OUR WEBSITE AND SERVICES MAY CONTAIN BUGS, ERRORS, PROBLEMS, OR OTHER LIMITATIONS.
LETTERING LEAGUE, INCLUDING ALL OUR AFFILIATES, HAS NO LIABILITY WHATSOEVER FOR YOUR USE OF OUR WEBSITE OR SERVICES. LETTERING LEAGUE CANNOT GUARANTEE AND DOES NOT PROMISE ANY SPECIFIC RESULTS FROM THE USE OF OUR WEBSITE OR SERVICES, INCLUDING, BUT NOT LIMITED TO, RELATED SOFTWARE. LETTERING LEAGUE DOES NOT REPRESENT OR WARRANT THAT OUR CONTENT, SERVICES, OR ANY SOFTWARE FOUND WITHIN ARE ACCURATE, COMPLETE, RELIABLE, CURRENT, ERROR-FREE, OR FREE OF VIRUSES OR OTHER HARMFUL COMPONENTS. THEREFORE, YOU SHOULD EXERCISE CAUTION IN THE USE AND DOWNLOADING OF ANY SUCH CONTENT OR SOFTWARE AND USE INDUSTRY-RECOGNIZED SOFTWARE TO DETECT AND REMOVE VIRUSES. ALL RESPONSIBILITY OR LIABILITY FOR ANY DAMAGES CAUSED BY VIRUSES SOMEHOW ATTRIBUTED TO OUR CONTENT, SERVICES, AND RELATED SOFTWARE IS DISCLAIMED.
WITHOUT LIMITING THE FOREGOING, YOU UNDERSTAND AND AGREE THAT YOU DOWNLOAD OR OTHERWISE OBTAIN CONTENT AND RELATED SOFTWARE FROM OR THROUGH OUR WEBSITE OR SERVICES AT YOUR OWN RISK AND THAT YOU WILL BE SOLELY RESPONSIBLE FOR YOUR USE THEREOF AND ANY DAMAGES TO YOUR MOBILE DEVICE OR COMPUTER SYSTEM, LOSS OF DATA, OR OTHER HARM OF ANY KIND THAT MAY RESULT. WE AND ALL OUR AFFILIATES ARE NOT LIABLE FOR ANY INDIRECT, SPECIAL, INCIDENTAL, OR CONSEQUENTIAL DAMAGES (INCLUDING DAMAGES FOR LOSS OF BUSINESS, LOSS OF PROFITS, LITIGATION, OR THE LIKE), WHETHER BASED ON BREACH OF CONTRACT, BREACH OF WARRANTY, TORT (INCLUDING NEGLIGENCE), PRODUCT LIABILITY, OR OTHERWISE, EVEN IF ADVISED OF THE POSSIBILITY OF SUCH DAMAGES. THE NEGATION AND LIMITATION OF DAMAGES SET FORTH ABOVE ARE FUNDAMENTAL ELEMENTS OF THE BASIS OF THE BARGAIN BETWEEN YOU AND LETTERING LEAGUE.
OUR WEBSITE AND SERVICES WOULD NOT BE PROVIDED WITHOUT SUCH LIMITATIONS. NO ADVICE OR INFORMATION, WHETHER ORAL OR WRITTEN, OBTAINED BY YOU FROM US THROUGH OUR WEBSITE OR SERVICES WILL CREATE ANY WARRANTY, REPRESENTATION, OR GUARANTEE NOT EXPRESSLY STATED IN THIS AGREEMENT.
Limitation of Liability
IN NO EVENT WILL LETTERING LEAGUE OR ITS DIRECTORS, EMPLOYEES, OR AGENTS BE LIABLE TO YOU OR ANY THIRD PERSON FOR ANY INDIRECT, CONSEQUENTIAL, EXEMPLARY, INCIDENTAL, SPECIAL, OR PUNITIVE DAMAGES, INCLUDING FOR ANY LOST PROFITS OR LOST DATA ARISING FROM YOUR USE OF OUR WEBSITE, CONTENT, SERVICES, OR ANY RELATED SOFTWARE ACCESSED THROUGH OR DOWNLOADED FROM OUR WEBSITE OR SERVICES, EVEN IF LETTERING LEAGUE IS AWARE OR HAS BEEN ADVISED OF THE POSSIBILITY OF SUCH DAMAGES. NOTWITHSTANDING ANYTHING TO THE CONTRARY CONTAINED HEREIN, LETTERING LEAGUE'S LIABILITY TO YOU FOR ANY CAUSE WHATSOEVER, AND REGARDLESS OF THE FORM OF THE ACTION, WILL AT ALL TIMES BE LIMITED TO THE AMOUNT PAID, IF ANY, BY YOU TO US FOR WEBSITE AND/OR SERVICES ACCESSED DURING THE PREVIOUS MONTH OF YOUR MEMBERSHIP PRIOR TO THE EVENT GIVING RISE TO LIABILITY.
Member Conduct
Members may post their content to our Website through our Services (Member Content). Members and Visitors understand that by using our Website or Service, they may be exposed
to content that is offensive, indecent, or objectionable. We have no control over Member Content and do not in any way guarantee its quality, accuracy, or integrity. Lettering League is not responsible for the monitoring or filtering of any Member Content. Should any Member Content be found illegal, Lettering League will submit all necessary information to relevant authorities.
If any Member Content is reported to Lettering League as being offensive or inappropriate, we may ask the Member to retract or otherwise modify the questionable content within 24 hours of being notified by Lettering League. If the Member fails to meet such a request, Lettering League has full authority to restrict the Member's ability to post Member Content OR to immediately terminate the Member's membership without further notice to the Member.
Without limiting the foregoing, we have sole discretion to remove any Member Content that violates this Agreement or that is otherwise objectionable in our sole discretion. Members are responsible for complying with all applicable federal and state laws for their content, including copyright and trademark laws. Members will respect copyright and trademark laws.
You warrant that you will not use our Services to infringe on the intellectual property rights of others in any way. In accordance with the DMCA and other applicable law, we have adopted a policy of terminating Members whom we deem, in our sole discretion, to be infringers of others' intellectual property rights.
As a Member, you agree not to use our Services to do any of the following:
Upload, post, or otherwise transmit any Member Content that:
Violates any local, state, federal, or international laws

Infringes on any patent, trademark, trade secret, copyright, or other proprietary rights of any party

Harms, threatens, defames, promotes violence or illegal activities, or is otherwise vulgar, obscene, abusive, harassing, tortuous, libelous, invasive of another's privacy, hateful, or racially, ethically, or otherwise objectionable

Links directly or indirectly to any materials to which you do not have a right to link

Contains any private information of any third party, including, without limitation, addresses, phone numbers, email addresses, Social Security numbers, and credit card numbers

Contains software viruses or any other computer code, files, or programs designed to interrupt, destroy, or limit the functionality of any computer software or hardware or telecommunications equipment, or to extract information from our Website or Services

Contains any unsolicited or unauthorized advertising, solicitations, promotional materials, junk mail, spam, chain letters, pyramid schemes, or any other form of solicitation

In the sole judgment of Lettering League is objectionable or restricts or inhibits any other person from using or enjoying our Website or Services, or which may expose Lettering League, our affiliates, or our Users to any harm or liability of any type
Use our Content to:
Develop a competing website

Create compilations or derivative works as defined under United States copyright laws

Redistribute it in any manner, including, but not limited to, sale, license, lease, rental, subscription, or any other distribution mechanism

Decompile, disassemble, or reverse engineer our Website, Services, and any related software

Use our Website or Services in any manner that violates this Agreement or any local, state, federal, or international laws
Use of Information
You grant Lettering League a license to use the information and materials you post to our Website. By posting, displaying, transmitting, performing, or otherwise distributing information or other content ("Member Content") to our Website, you are granting Lettering League, its officers, directors, employees, agents, consultants, representatives, and affiliates, a license to use the Member Content in connection with the operation of the business of Lettering League, its directors, employees, officers, affiliates, representatives, consultants, and agents, including, without limitation, a right to distribute, copy, transmit, publicly display, reproduce, translate, edit, and reformat Member Content. You understand and agree that you will not be compensated for any Member Content. By posting Member Content on our Website or Service, you warrant and represent that you own the rights to the Member Content or are authorized to post, display, distribute, perform, or transmit Member Content.
Unlawful Activity
We reserve the right to investigate complaints or reported violations of this Agreement and to take any action we deem appropriate, including, but not limited to, reporting any suspected unlawful activity to law enforcement officials, regulators, or other third parties and disclosing any information necessary or appropriate to such persons or entities relating to your profile, email addresses, usage history, posted materials, IP addresses, and traffic information.
Linking to Our Website
You may provide links to our Website provided that (a) you do not remove or obscure any portion of our Website by framing or otherwise, (b) your website does not engage in illegal or pornographic activities, and (c) you cease providing links to our Website immediately upon our request. 
Links to Other Websites
Our Website may from time to time contain links to third-party websites. Inclusion of links for any website on our Website does not mean that we endorse, guarantee, warrant, or recommend the services, information, content, and/or data of such third-party websites.
Lettering League has no control over the legal documents and privacy practices of third-party websites; you access any third-party websites at your own risk. We recommend that you review the privacy notice and terms and conditions of those websites to fully understand what information is collected and how it is used. 
Payments
You represent and warrant that if you are purchasing something from us, (i) any payment information you supply is true and complete, (ii) charges incurred by you will be honored by your bank or credit card company, (iii) you will pay the charges incurred by you at the posted prices, including any applicable taxes, and (iv) if your initial payment method is dishonored, you will still pay the incurred charges, including any surcharge we may incur due to the dishonored payment.
Refund and Return Policy
To the extent that you purchase any goods directly from us, we may refund your purchase price within thirty (30) days of your notifying us in writing of your desire for the refund together with a reason for the request subject to the return of the Product to us in substantially the same condition as when you purchased it.
Termination of Membership
Your membership with us is effective until terminated by you or us. Your rights under these Terms and Conditions will terminate without our notice if you fail to comply with any term of these Terms and Conditions. Upon termination, you will stop representing yourself as a registered Member or Client. You must delete or destroy any information or content (including all copies) obtained from our Website. Certain provisions of this Agreement, including, but not limited to, copyrights, indemnity, trademarks, limitation of liability, warranty, and jurisdictional issues will survive the termination of this Agreement.
Indemnification
You agree to indemnify, defend, and hold us and our partners, agents, officers, directors, employees, subcontractors, successors, assigns, third-party suppliers of information and documents, attorneys, advertisers, product and service providers, and affiliates free from any liability, loss, claim, and expense, including reasonable attorney's fees, related to your violation of this Agreement or use of our Website or Services.
Severability and Survival
Should any part of this Agreement be held invalid or unenforceable, that portion will be construed consistent with applicable law and the remaining portions will remain in full force and effect. To the extent that any Content is in conflict or inconsistent with this Agreement, this Agreement will take precedence. Our failure to enforce any provision of this Agreement will not be deemed a waiver of such a provision, nor of the right to enforce such a provision. Our rights under this Agreement will survive any termination of this Agreement.
Changes to Our Terms and Conditions
We reserve the right to change these Terms and Conditions at any time by giving you advance notice of the changes by email or in writing. We will also post these changes on our website. These changes will become effective 30 days after receipt of the notice. To avoid doubt, no unilateral amendment will retroactively change agreed dispute-resolution provisions of these Terms and Conditions, if any, including, for example, arbitration provisions for then-pending disputes unless the parties expressly agree otherwise. Your continued use of our Website, Services, and Products after any change to these Terms and Conditions and our notifying you will constitute your acceptance of such change. If you do not agree with the changes to these Terms and Conditions, you can choose to discontinue the use of our Website, Services, and Products.
COPYRIGHT © ORION SYSTEMS. NEITHER THIS DOCUMENT NOR ANY PORTION OF IT MAY BE COPIED OR DUPLICATED WITHOUT A LICENSE FROM HTTP://WWW.DISCLAIMERTEMPLATE.COM
Effective Date: 08/31/2020
Notice Version: 1.0
Data Controller Contact Information
JENNY LEE LLC
5 GLEN RIDDLE RD STE 4258
ELWYN, PA 19063
[email protected]
This document governs the privacy notice of our website www.letteringleague.com.
Our privacy notice tells you what personal data (PD) and non-personal data (NPD) we may collect from you, how we collect it, how we protect it, how we may share it, how you can access and change it, and how you can limit our sharing of it. Our privacy notice also explains certain legal rights that you have with respect to your personal data. Any capitalized terms not defined herein will have the same meaning as where they are defined elsewhere on our website.
Your Rights
When using our website and submitting personal data to us, you may have certain rights under the General Data Protection Regulation (GDPR) and other laws. Depending on the legal basis for processing your personal data, you may have some or all of the following rights:
The right to be informed
You have the right to be informed about the personal data we collect from you, and how we process it.
The right of access
You have the right to get confirmation that your personal data is being processed and have the ability to access your personal data.
The right to rectification
You have the right to have your personal data corrected if it is inaccurate or incomplete.
The right to erasure (right to be forgotten)
You have the right to request the removal or deletion of your personal data if there is no compelling reason for us to continue processing it.
The right to restrict processing
You have a right to 'block' or restrict the processing of your personal data. When your personal data is restricted, we are permitted to store your data, but not to process it further.
The right to data portability
You have the right to request and get your personal data that you provided to us and use it for your own purposes. We will provide your data to you within 30 days of your request. To request your personal data, please contact us using the information at the top of this privacy notice.
The right to object
You have the right to object to us processing your personal data for the following reasons:
Processing was based on legitimate interests or the performance of a task in the public interest/exercise of official authority (including profiling);

Direct marketing (including profiling); and

Processing for purposes of scientific/historical research and statistics.

Rights in relation to automated decision-making and profiling.
Automated individual decision-making and profiling
You will have the right not to be subject to a decision based solely on automated processing, including profiling, which produces legal effects concerning you or similarly significantly affects you.
Filing a complaint with authorities
You have the right to file a complaint with supervisory authorities if your information has not been processed in compliance with the General Data Protection Regulation. If the supervisory authorities fail to address your complaint properly, you may have the right to a judicial remedy.
For details about your rights under the law, visit https://goo.gl/F41vAV
Definitions
'Non-personal data' (NPD) is information that is in no way personally identifiable.
'Personal data' (PD) means any information relating to an identified or identifiable natural person ('data subject'); an identifiable natural person is one who can be identified, directly or indirectly, by reference to an identifier such as a name, an identification number, location data, an online identifier or to one or more factors specific to the physical, physiological, genetic, mental, economic, cultural or social identity of that natural person. PD is in many ways the same as Personally Identifiable Information (PII). However, PD is broader in scope and covers more data.
A "visitor" is someone who merely browses our website. A "member" is someone who has registered with us to use or buy our services and products. The term "user" is a collective identifier that refers to either a visitor or a member.
Topics Covered in Our Privacy notice
Information We Collect
Our Use of Cookies
How Your Information Is Used
Retaining and Destroying Your PD
Updating Your PD
Revoking Your Consent for Using Your PD
Protecting the Privacy Rights of Third Parties
Do Not Track Settings
Links to Other Websites
Protecting Children's Privacy
Our Email Policy
Our Security Policy
Use of Your Credit Card
Transferring PD from the European Union
Changes to Our Privacy Notice
Information We Collect
Generally, you control the amount and type of information that you provide to us when using our website.
Our Legal Basis for Collecting and Processing Personal Data
Our legal basis for collecting and processing your PD when you buy our products or services is based on and the necessity for the performance of a contract or to take steps to enter into a contract. Our legal basis for collecting and processing your PD when you sign up for our newsletter and information about our products and services through our website opt-in forms is based on consent.
What Happens If You Don't Give Us Your PD
If you do not provide us with enough PD, we may not be able to provide you with all our products and services. However, you can access and use some parts of our website without giving us your PD.
We Collect Your PD in the Following Ways:
Automatic Information
We automatically receive information from your web browser or mobile device. This information includes the name of the website from which you entered our website, if any, as well as the name of the website you'll visit when you leave our website. This information may also include the IP address of your computer/the proxy server you use to access the Internet, your Internet service provider's name, your web browser type, the type of mobile device, your computer operating system, and data about your browsing activity when using our website. We use all this information to analyze trends among our users to help improve our website.
When Entering and Using Our Website
When you enter and use our website and agree to accept cookies, some of these cookies may contain your PD.
When Buying Products or Services
If you buy products or services from us, we collect your first and last name, email address, physical address, credit card or other payment information, phone number, and other information listed.
Our Use of Cookies
Our website uses cookies. A cookie is a small piece of data or a text file that is downloaded to your computer or mobile device when you access certain websites. Cookies may contain text that can be read by the web server that delivered the cookie to you. The text contained in the cookie generally consists of a sequence of letters and numbers that uniquely identifies your computer or mobile device; it may contain other information as well.
By agreeing to accept our use of cookies, you are giving us, and third parties we partner with, permission to place, store, and access some or all the cookies described below on your computer.
Strictly Necessary Cookies  
These cookies are necessary for proper functioning of the website, such as displaying content, logging in, validating your session, responding to your request for services, and other functions. Most web browsers can be set to disable the use of cookies. However, if you disable these cookies, you may not be able to access features on our website correctly or at all.
Performance Cookies
These cookies collect information about the use of the website, such as pages visited, traffic sources, users' interests, content management, and other website measurements.
Functional Cookies
These cookies enable the website to remember a user's choices – such as their language, user name, and other personal choices – while using the website. They can also be used to deliver services, such as letting a user make a blog post, listen to audio, or watch videos on the website.
Media Cookies 
These cookies can be used to improve a website's performance and provide special features and content. They can be placed by third parties who provide services to us or by our company.
Advertising or Targeting Cookies 
These cookies are usually placed and used by advertising companies to develop a profile of your browsing interests and serve advertisements on other websites that are related to your interests. You will see less advertising if you disable these cookies.
Session Cookies
These cookies allow websites to link the actions of a user during a browser session. They may be used for a variety of purposes, such as remembering what a user has put in their shopping cart as they browse a website. Session cookies also permit users to be recognized as they navigate a website so that any item or page changes they make are remembered from page to page. Session cookies expire after a browser session; thus, they are not stored long term.
Persistent Cookies
These cookies are stored on a user's device in between browser sessions, which allows the user's preferences or actions across a site (or, in some cases, across different sites) to be remembered. Persistent cookies may be used for a variety of purposes, including remembering users' choices and preferences when using a website or to target advertising to them.
We may also use cookies for:
Identifying the areas of our website that you have visited

Personalizing content that you see on our website

Our website analytics

Remarketing our products or services to you

Remembering your preferences, settings, and login details

Targeted advertising and serving ads relevant to your interests

Affiliate marketing

Allowing you to post comments

Allowing you to share content with social networks
Most web browsers can be set to disable the use of cookies. However, if you disable cookies, you may not be able to access features on our website correctly or at all.
Web Beacons 
We may also use a technology called web beacons to collect general information about your use of our website and your use of special promotions or newsletters. The information we collect by web beacons allows us to statistically monitor the number of people who open our emails. Web beacons also help us to understand the behavior of our customers, members, and visitors.
Google Ad and Content Network Privacy Notice
Third-party vendors, including Google, use cookies to serve ads based on a user's past visits to our website. Google's use of the DoubleClick cookie enables it and its partners to serve ads to our users based on their visits to our site and/or other sites on the Internet. Users may opt out of the use of the DoubleClick cookie for interest-based advertising by visiting http://www.aboutads.info/choices/  For European users visit http://www.youronlinechoices.eu
Google Analytics Privacy Notice
Our website uses Google Analytics to collect information about the use of our website. Google Analytics collects information from users such as age, gender, interests, demographics, how often they visit our website, what pages they visit, and what other websites they have used before coming to our website. We use the information we get from Google Analytics to analyze traffic, remarket our products and services to users, improve our marketing, advertising, and to improve our website. We have enabled Google Analytics advertising features such as remarketing with Google Analytics, Google Display Network Impression Reporting, and Google Analytics Demographics and Interest Reporting. Google Analytics collects only the IP address assigned to you on the date you visit our website, not your name or other identifying information. We do not combine the information collected using Google Analytics with PD. Although Google Analytics plants a permanent cookie on your web browser to identify you as a unique user the next time you visit our website, the cookie cannot be used by anyone but Google. Google also uses specific identifiers to help collect information about the use of our website. For more information on how Google collects and processes your data, visit https://www.google.com/policies/privacy/partners/
You can prevent Google Analytics from using your information by opting out at this link:  https://tools.google.com/dlpage/gaoptout
How Your Information Is Used
We use the information we receive from you to:
Provide our products and services you have requested or purchased from us

Personalize and customize our content

Make improvements to our website

Contact you with updates to our website, products, and services

Resolve problems and disputes

Contact you with marketing and advertising that we believe may be of interest to you
Communications and Emails
When we communicate with you about our website, we will use the email address you provided when you registered as a member or user. We may also send you emails with promotional information about our website or offers from us or our affiliates unless you have opted out of receiving such information. You can change your contact preferences at any time through your account or by sending us an email with your request to: [email protected]
Sharing Information With Affiliates and Other Third Parties
We do not sell or rent your PD to third parties for marketing purposes.  However, for data aggregation purposes we may use your NPD, which might be sold to other parties at our discretion. Any such data aggregation would not contain any of your PD. We may provide your PD to third-party service providers we hire to provide services to us. These third-party service providers may include but are not limited to: payment processors, web analytics companies, advertising networks, call centers, data management services, help desk providers, accountants, law firms, auditors, shopping cart and email service providers, and shipping companies.
Legally Required Releases of Information
We may be legally required to disclose your PD if such disclosure is (a) required by subpoena, law, or other legal process; (b) necessary to assist law enforcement officials or government enforcement agencies; (c) necessary to investigate violations of or otherwise enforce our Legal Terms; (d) necessary to protect us from legal action or claims from third parties, including you and/or other users or members; or (e) necessary to protect the legal rights, personal/real property, or personal safety of our company, users, employees, and affiliates.
Disclosures to Successors
If our business is sold or merges in whole or in part with another business that would become responsible for providing the website to you, we retain the right to transfer your PD to the new business. The new business would retain the right to use your PD according to the terms of this privacy notice as well as to any changes to this privacy notice as instituted by the new business.
We also retain the right to transfer your PD if our company files for bankruptcy and some or all of our assets are sold to another individual or business.
Community Discussion Boards
Our website may offer the ability for users to communicate with each other through online community discussion boards or other mechanisms. We donot filter or monitor what is posted on such discussion boards. If you choose to post on these discussion boards, you should use care when exposing any PD, as such information is not protected by our privacy notice nor are we liable if you choose to disclose your PD through such postings. Also, PD you post on our website for publication may be available worldwide by means of the Internet.We cannot prevent the useor misuseof such information by others.
Retaining and Destroying Your PD
We retain information that we collect from you (including your PD) only for as long as we need it for legal, business, or tax purposes. Your information may be retained in electronic form, paper form, or a combination of both. When your information is no longer needed, we will destroy, delete, or erase it.
Updating Your PD
You can update your PD using services found on our website. If no such services exist, you can contact us using the contact information found at the top of this privacy notice and we will help you. However, we may keep your PD as needed to enforce our agreements and to comply with any legal obligations.
Revoking Your Consent for Using Your PD 
You have the right to revoke your consent for us to use your PD at any time. Such an optout will not affect disclosures otherwise permitted by law including but not limited to: (i) disclosures to affiliates and business partners, (ii) disclosures to third-party service providers that provide certain services for our business, such as credit card processing, computer system services, shipping, data management services, (iii) disclosures to third parties as necessary to fulfill your requests, (iv) disclosures to governmental agencies or law enforcement departments, or as otherwise required to be made under applicable law, (v) previously completed disclosures to third parties, or (vi) disclosures to third parties in connection with subsequent contests or promotions you may choose to enter, or third-party offers you may choose to accept. If you want to revoke your consent for us to use your PD, send us an email with your request to: [email protected]
Protecting the Privacy Rights of Third Parties
If any postings you make on our website contain information about third parties, you must make sure you have permission to include that information in your posting. While we are not legally liable for the actions of our users, we will remove any postings about which we are notified, if such postings violate the privacy rights of others.
Do Not Track Settings
Some web browsers have settings that enable you to request that our website not track your movement within our website. Our website does not obey such settings when transmitted to and detected by our website. You can turn off tracking features and other security settings in your browser by referring to your browser's user manual.
Links to Other Websites
Our website may contain links to other websites. These websites are not under our control and are not subject to our privacy notice. These websites will likely have their own privacy notices. We have no responsibility for these websites and we provide links to these websites solely for your convenience. You acknowledge that your use of and access to these websites are solely at your risk. It is your responsibility to check the privacy notices of these websites to see how they treat your PD.
Protecting Children's Privacy
Even though our website is not designed for use by anyone under the age of 16, we realize that a child under the age of 16 may attempt to access our website. We do not knowingly collect PD from children under the age of 16. If you are a parent or guardian and believe that your child is using our website, please contact us. Before we remove any information, we may ask for proof of identification to prevent malicious removal of account information. If we discover that a child is accessing our website, we will delete his/her information within a reasonable period of time. You acknowledge that we do not verify the age of our users nor do we have any liability to do so.
Our Email Policy
You can always opt out of receiving further email correspondence from us or our affiliates. We will not sell, rent, or trade your email address to any unaffiliated third party without your permission except in the sale or transfer of our business, or if our company files for bankruptcy.
Our Security Policy
We have built our website using industry-standard security measures and authentication tools to protect the security of your PD. We and the third parties who provide services for us, also maintain technical and physical safeguards to protect your PD. When we collect your credit card information through our website, we will encrypt it before it travels over the Internet using industry-standard technology for conducting secure online transactions. Unfortunately, we cannot guarantee against the loss or misuse of your PD or secure data transmission over the Internet because of its nature.
We strongly urge you to protect any password you may have for our website and to not share it with anyone. You should always log out of our website when you finish using it, especially if you are sharing or using a computer in a public place.
Use of Your Credit Card
You may have to provide a credit card to buy products and services from our website. We use third-party billing services and have no control over these services. We use our commercially reasonable efforts to make sure your credit card number is kept strictly confidential by using only third-party billing services that use industry-standard encryption technology to protect your credit card number from unauthorized use. However, you understand and agree that we are in no way responsible for any misuse of your credit card number.
Transferring PD From the European Union
(PD) that we collect from you may be stored, processed, and transferred between any of the countries in which we operate, specifically the United States.The European Union has not found the United States and some other countries to have an adequate level of protection of PD under Article 45 of the GDPR. Our company relies on derogations for specific situations as defined in Article 49 of the GDPR. For European Union customers and users, with your consent, your PD may be transferred outside the European Union to the United States and or other countries. We will use your PD to provide the goods, services, and/or information you request from us to perform a contract with you or to satisfy a legitimate interest of our company in a manner that does not outweigh your freedoms and rights. Wherever we transfer, process or store your PD, we will take reasonable steps to protect it. We will use the information we collect from you in accordance with our privacy notice. By using our website, services, or products, you agree to the transfers of your PD described within this section.
Changes to Our Privacy notice
We reserve the right to change this privacy notice at any time. If our company decides to change this privacy notice, we will post those changes on our website so that our users and customers are always aware of what information we collect, use, and disclose. If at any time we decide to disclose or use your PD in a method different from that specified at the time it was collected, we will provide advance notice by email (sent to the email address on file in your account). Otherwise we will use and disclose our users' and customers' PD in agreement with the privacy notice in effect when the information was collected. In all cases, your continued use of our website, services, and products after any change to this privacy notice will constitute your acceptance of such change.
Questions About Our Privacy notice
If you have any questions about our privacy notice, please contact us using the information at the top of this privacy notice.
COPYRIGHT © ORION SYSTEMS. THIS DOCUMENT OR ANY PORTION OF IT MAY NOT BE COPIED OR DUPLICATED WITHOUT A LICENSE FROM HTTP://WWW.DISCLAIMERTEMPLATE.COM
By using this website and or blog, or making a purchase, user agrees as follows:
The information, services and products are sold or given to the user with the understanding that neither the author, seller, nor publisher is engaged in rendering any legal, business or financial advice to the purchaser or to the general public. The views and opinions expressed are those of the authors and do not necessarily reflect the official policy or position of Lettering League. Any content provided by our bloggers or authors are of  their opinion, and are not intended to malign any religion, ethnic group, club, organization, company, individual or anyone or anything.
Although we make strong efforts to make sure our information is accurate, Lettering League cannot guarantee that all the information on this website and or blog is always correct, complete, or up-to-date.
By purchasing any of our products or services, user agrees to and is knowingly assuming any and all risk associated with using these products or services.
TO THE MAXIMUM EXTENT PERMITTED BY LAW, THE PRODUCTS, SERVICES AND INFORMATION ON THIS WEBSITE AND OR BLOG IS PROVIDED "AS IS" AND WITH ALL FAULTS AND LETTERING LEAGUE MAKES NO PROMISES, REPRESENTATIONS, OR WARRANTIES, EITHER EXPRESS, IMPLIED, STATUTORY, OR OTHERWISE, WITH RESPECT TO THE PRODUCTS, SERVICES AND INFORMATION, INCLUDING ITS CONDITION, ITS CONFORMITY TO ANY REPRESENTATION OR DESCRIPTION, OR THE EXISTENCE OF ANY LATENT OR PATENT DEFECTS, AND LETTERING LEAGUE SPECIFICALLY DISCLAIMS ALL IMPLIED (IF ANY) WARRANTIES OF TITLE, MERCHANTABILITY, NONINFRINGEMENT, FITNESS FOR A PARTICULAR PURPOSE, LACK OF VIRUSES, ACCURACY OR COMPLETENESS, QUIET ENJOYMENT, AND QUIET POSSESSION. THE ENTIRE RISK ARISING OUT OF USE OR PERFORMANCE OF THE PRODUCTS, SERVICES AND INFORMATION LIES WITH USER.
TO THE MAXIMUM EXTENT PERMITTED BY LAW, IN NO EVENT SHALL LETTERING LEAGUE OR ITS SUPPLIERS BE LIABLE FOR CONSEQUENTIAL, INCIDENTAL, SPECIAL, INDIRECT, OR EXEMPLARY DAMAGES WHATSOEVER ARISING OUT OF OR IN ANY WAY RELATING TO THIS AGREEMENT OR USER'S USE OF OR INABILITY TO USE THE PRODUCTS, SERVICES AND INFORMATION, OR THE PROVISION OR FAILURE TO PROVIDE SUPPORT SERVICES, INCLUDING, BUT NOT LIMITED TO, LOST PROFITS, LOSS OF CONFIDENTIAL OR OTHER INFORMATION, BUSINESS INTERRUPTION, PERSONAL INJURY, LOSS OF PRIVACY, FAILURE TO MEET ANY DUTY (INCLUDING OF GOOD FAITH OR REASONABLE CARE), NEGLIGENCE, COSTS OF PROCUREMENT OF SUBSTITUTE GOODS OR SERVICES, OR ANY OTHER CLAIM FOR PECUNIARY OR OTHER LOSS WHATSOEVER, OR FOR ANY CLAIM OR DEMAND AGAINST USER BY ANY OTHER PARTY, EVEN IF LETTERING LEAGUE HAS BEEN ADVISED OF THE POSSIBILITY OF SUCH DAMAGES. THESE LIMITATIONS SHALL APPLY NOTWITHSTANDING ANY FAILURE OF ESSENTIAL PURPOSE OF ANY LIMITED REMEDY.
NOTWITHSTANDING ANY DAMAGES USER MAY INCUR FOR ANY REASON WHATSOEVER (INCLUDING, WITHOUT LIMITATION, ALL DAMAGES REFERENCED ABOVE AND ALL DIRECT OR GENERAL DAMAGES), THE ENTIRE LIABILITY OF LETTERING LEAGUE AND ANY OF ITS SUPPLIERS UNDER ANY PROVISION OF THIS AGREEMENT AND YOUR EXCLUSIVE REMEDY FOR ALL OF THE FOREGOING SHALL BE LIMITED TO THE GREATER OF THE AMOUNT ACTUALLY PAID FOR THE PRODUCTS, SERVICES AND INFORMATION OR U.S. $1. THE FOREGOING LIMITATIONS, EXCLUSIONS, AND DISCLAIMERS SHALL APPLY TO THE MAXIMUM EXTENT PERMITTED BY APPLICABLE LAW, EVEN IF ANY REMEDY FAILS ITS ESSENTIAL PURPOSE.
If any provision of this Agreement is declared invalid or unenforceable, the remaining provisions of this Agreement will remain in effect. Lettering League has the right to modify these terms and conditions at any time.
THIS DISCLAIMER IS PROTECTED UNDER UNITED STATES AND FOREIGN COPYRIGHTS. THE COPYING, REDISTRIBUTION, USE OR PUBLICATION BY YOU, IS STRICTLY PROHIBITED.